REVIEWS
You Don't Have to Take Our Word for It!

Here's what some of our satisfied customers have to say about 360 Auto Repair Services: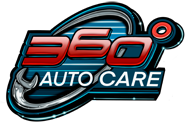 07/05/2023
Got in. Got out quickly. Was done on time and as quoted. 2 days later had an issue and was corrected very quickly. I have nothing but praise for my experience.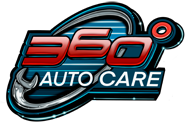 06/27/2023
The only place I go for an oil change, an honest group of guys friendly and professional.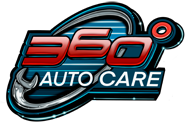 05/10/2023
360 oil change is the best place to take your car they are always professional and very nice and take time for there customers.
360 Auto Repair is amazing! Great service, great care. Joe is so honest and thorough. I've been here twice, and both times it had been a long time since I had taken my car in for a maintenance check. The first time, Joe let me know that really nothing needed replacing except for the brake pads, and he explained even that wasn't an emergency and it was up to me. He also explained that only one brake pad actually needed to be replaced, and while he'd recommend replacing the other at the same time so that they'd wear evenly it definitely wasn't required. See what I mean? Thorough and honest! Same thing happened this most recent time I went in. This time, the car needed some more major maintenance, but again Joe broke it down all really thoroughly for me. Explained exactly what was needed and why, but also explained which stuff was more urgent (that is, safety worries) vs. which could be put off if I needed to & why. Not only all that, but Joe's patient, too! I never felt rushed or pressured, and he was happy to take time to go over anything I had questions about. Honestly, I've never felt as comfortable and taken care of at any auto repair place ever as I have at 360 Auto Repair!!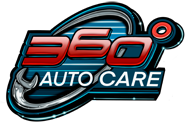 04/27/2023
Honest owners, efficient services.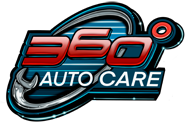 Quick Lube Services
04/21/2023
Bring my work truck to get oil changes here, no issues with staff or work done, will keep coming back.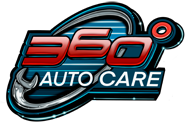 04/10/2023
Only shop I'll go to. Honest and fast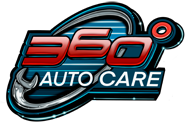 04/05/2023
A very good business, makes you feel comfortable, will visit again soon thanks 360.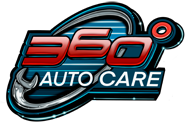 03/31/2023
They are Fantastic there, appreciate there expertise. Sam and Joe are great.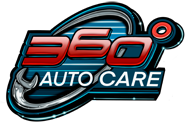 02/05/2023
Love it they do quality work amazing jobs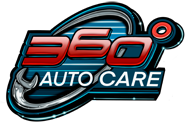 01/20/2023
Friendly staff to go along with fast and efficient service, not to mention the place is immaculate.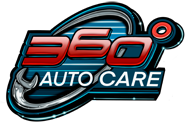 12/02/2022
I have been coming here for years!! I love the service and professionalism always provided here!! The guys are very knowledgeable about all cars!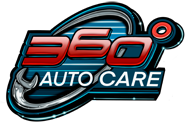 11/14/2022
Oil change service is quick and easy. Friendly personnel. Prices are average. Clean facility. My husband has been bringing his car here for years.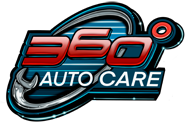 11/08/2022
Awesome people, great service, authentic, affordable prices. Highly recommend them.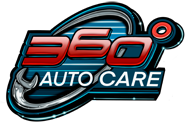 10/21/2022
Decent prices fast service and great customer service it's just out of the way for me but if it was a local place I would be there for all my car problems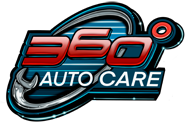 10/11/2022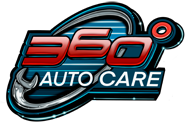 09/27/2022
I've dealt with 360 for many years.They always do a great job. They are a very reliable business.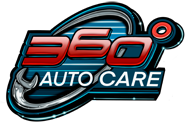 08/30/2022
They doing great job I recommend for all of you who lives Brentwood Antioch Oakley and Concord to visit there shop for most of best mechanical service.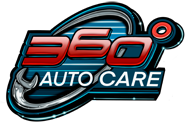 07/05/2022
Great customer service and workmanship.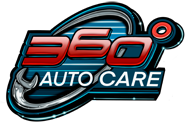 06/03/2022
Very professional hard-working people. Would highly recommend someone else to get their repairs done here. In fact I'm going there tomorrow for an oil change.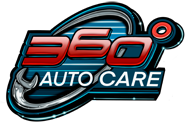 04/13/2022
I love this place the employees are great...they treat you right and keep you informed about your auto...at least try it out once...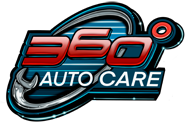 03/02/2022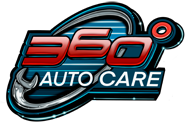 02/18/2022
First and foremost, honesty and reliability is how I'd describe this shop and crew. Never been here but have passed it numerous times and 2 short stories. 1. Had to get my car smog, but wouldn't pass cause a few months before that my car battery died and had to jump start which reset the CPU, took a month and a half which I tried every other week to see if it would pass, they didn't charge me extra as long as I had the receipt. Even Sam remembered me which I was surprised as to how many people come there and it's my first time. 2. This is recent but I needed to get my oil changed and I needed an estimate for my broken AC. A few years ago I used to take it to Honda for oil changes and out of no where they showed me an estimate of how a tiny pebble was sucked into my vent and that's why my AC wouldn't work. I was skeptical because they're charging me 800+...luckily I don't drive my car too much as I have another so it wasn't a necessity and I even went to another shop by Costco, same bs story. I saved over 600+ with Sam and his team as there was no leaks or anything it just needed Freon. I'll be moving soon but if I'm ever in town or knock on wood something happens I'll be sure to take it to 360 Auto Repair Services. Thanks Sam as well as your crew.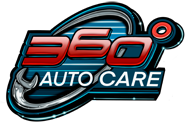 02/12/2022
I've been going here for over ten years and I have brought a few cars to this company, their very professional, very detailed and willing to work with you. I highly recommend them.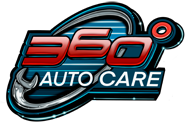 12/09/2021
They always take great care of you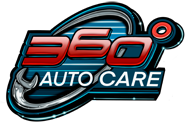 11/06/2021
Good service. They are usually business. It's better to make an appointment.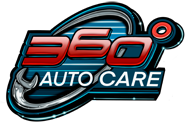 10/25/2021
I love this place of business. I have been going here for 5years or more!! The team is very pleasant and thorough!! Concerned that your vehicle is safe!!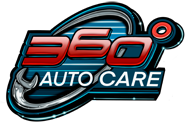 10/18/2021
It's great service and very helpful people all around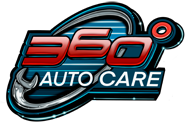 10/09/2021
Pull up in an out oil change nice people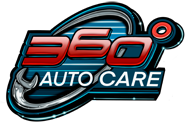 08/25/2021
Ladies, if you've ever had issues with condescending shops before, this is the shop to go to instead! These men are incredibly courteous, explain things clearly, charge fair prices, and do incredible work. I had a $1000+ repair I had to do on my car, and they're the only shop I'd trust because I knew it would get done well, and probably cheaper than anyone else, which makes it well worth the cost. I've been going to them for years and will continue going as long as I live in Antioch. My car is so important to me as a broke 20-something commuter, and they're the only place I go. I'd give 3000/5 stars if I could :)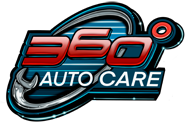 06/26/2021
They are so awesome excellent customer service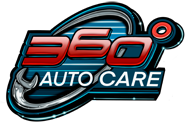 06/25/2021
Fast and friendly. I have brought all my cars here. They know exactly what they are doing.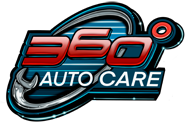 06/23/2021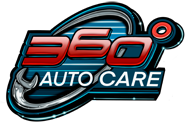 06/17/2021
Owner is Awesome. Crew always does Great work!! Always treated us right and at a fair price. High quality work and on a timely manner.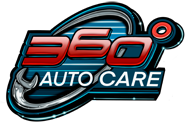 06/02/2021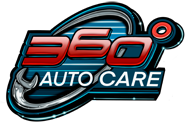 04/30/2021
Best Mechanic shop in town go see Sam he and his team are the best and honest mechanics you will ever meet! I had to inspect getting a new serpentine by and they recommended a few ideas and we ended up changing the belt to a brand new one and my noise problem on my 2011 Suzuki Sedan went away. Was holding off on buying a new car for at least 1 more year and Sam made sure that everything in my car was fine to drive. I came here a few times in the past and got recommended from a tow truck driver to see these guys instead of Firestone, top grade quality mechanics you will not find anyone better around the city! Thank you 360 for all your help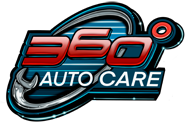 04/25/2021
I went to them about my jaguar. Due to me having someone else work on it. They gave me the most honest answer. They said due to the fact you had someone else work on it we can not go over another mechanic works. I knew then that is the shop I will deal with. Because they chose honesty over money. That honor that is pride in my opinion that is the shop for me my new Antioch California family since my relocation from Frisco. This is keeping it ??# T.Lowe from RBL posse.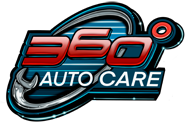 04/21/2021
Sam, who runs this place with his brother, is generous with his time -- didn't make my husband and me feel rushed when we called him (more than once) to ask his advice. And he gladly diagnosed the problem gratis -- that's way more than the vast majority of shops will do. Competent, honest -- 360 Auto knows how to build a loyal customer base.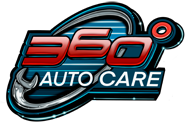 04/20/2021
Excellent customer service. Fast, friendly, honest and professional! Thank you!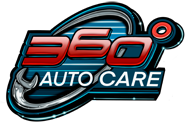 04/07/2021
They are always nice and efficient.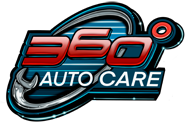 04/07/2021
It's my first time so far no problem.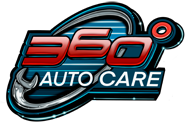 04/04/2021
Great service and best price around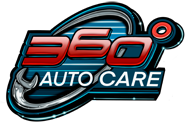 03/05/2021
Honest. Knowledgeable. We've taken our cars there for many years. Never disappointed. Thanks 360.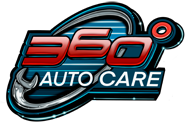 03/04/2021
Quick oil change and good price

vondangobootonube Bouquenoy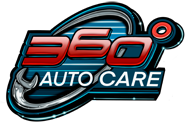 02/16/2021
Thanks to Joel and the brother. My car got fixed and everything works perfect! I really appreciate you guys for the care.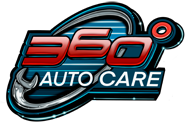 Quick Oil Change
Antioch, CA
02/10/2021
Pulled up for an oil change. In and out. No time needed. And the prices are amazing!!!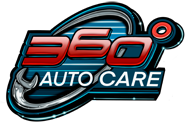 02/01/2021
Go see Joe and the guys there! Get what you pay for and that's excellent service, very trustworthy and no hidden costs like other shops! You will not regret it and I'm sure you'll keep them as your go to auto repair shop after your first visit!!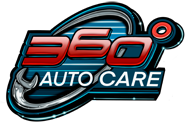 12/15/2020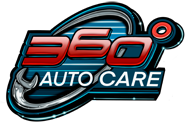 12/02/2020
I've been going there for at least 8 years! No matter where I live. My boys take real good care of my car and me! I'm loyal! They keep it real with what's going on with your car, the turn around is wonderful, they care about their customers! The whole team is AWESOME!!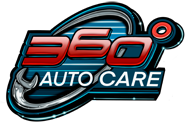 10/11/2020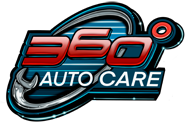 10/05/2020
I always go here for my oil change. Fast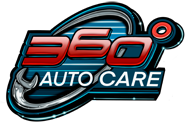 09/26/2020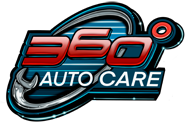 09/13/2020
Used sam at 360 for yrs always do a great job and are reasonably priced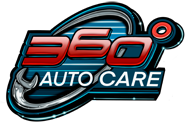 09/11/2020
Had an oil service done in a very speedy and professional maner. Have used their services for years, always satisfied.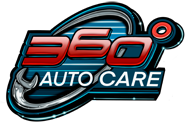 08/24/2020
I had 360 Auto install my engine in my 03 Mustang GT, man they did such a great job in a short amount of time I was like sheeesh! To be honest I was expecting problems I was but guess what I've had zero issues with my Stang and I mean zero it runs fabulous. Man y'all are stuck with me now bruh!!! Don't change nothing y'all set the standards high when it comes to car care and that's what we all need!!!!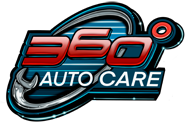 08/18/2020
Joe and Sam are great guys. You cant go wrong taking your auto here.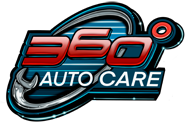 08/12/2020
Change the oil less than 20 minutes great service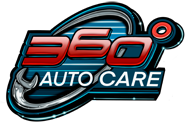 08/10/2020
Always do great work and the service with prices are fair we always use them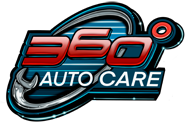 07/28/2020
A great shop that is friendly and trustworthy. It's the only shop I take both my cars to for all my automotive needs. They did a ton of work on my Scion xB. They also added a couple of aftermarket performance parts for me. They do great work and have a lifetime customer with me. Do yourself a favor guys and go to a shop that's not gonna take advantage of you.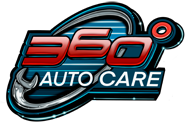 07/13/2020
Nice place to go to get your car looked at. They have been very Honest with me and polite.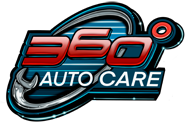 07/09/2020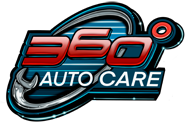 06/04/2020
Had the brakes done on my mother in law's Subaru. These guys got it done fast and had the lowest price in Antioch. Definitely will be returning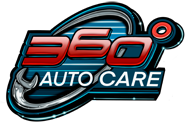 05/30/2020
I've been coming to 360 Auto since I moved here 5 years ago and I will not go anywhere else for my auto repair needs. Sam and his staff are not only friendly and professional they are honest and will not overcharge for services. As a woman, I am wary about taking my car to be serviced as I have been overcharged or had things done to my car that were not needed. But Sam has always told me what needed to be done and the most cost effective way to do it and what could wait until l I could afford it. He also recommend us to a great car dealer who got us an amazing deal on a new car! They are just good people all around! Good and timely service! If you want honest and affordable car service, please come here! Thank you 360 Auto!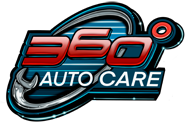 03/03/2020
Got in and out for an oil change fast!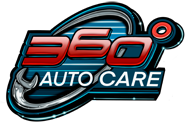 02/19/2020
Honest, trustworthy and professional are the words that come to mind when I think of 360 AutoCare. 100% recommend for your car service needs.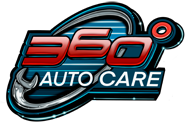 01/12/2020
The service was excellent!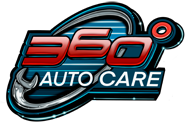 01/12/2020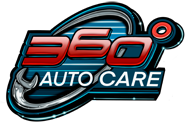 01/01/2020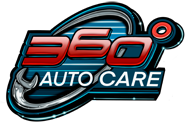 12/30/2019
They are so helpful! They didn't over charge for things and were very considerate of my needs and refinancing, even if that meant recommending I go to the dealership. I will definitely use them again and refer them to everyone! As a single mom I've been ripped off before. It's great to know companies like this exist. Also had great customer service and throughly explained everything!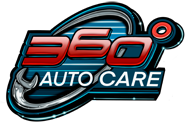 Went in with my own oil to get changed and while discussing an upcoming transmission flush I want done, they told me to call in a day early to give them time to flush their system so they don't contaminate my transmission fluid. Their care for my car (Higher performance) earned all my business on the spot! Great group of courteous guys! I'll review again after the transmission flush on the 21st.

Chad Miranda - Brentwood, CA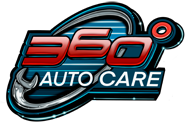 These guys are awesome! It's a local shop down the street with familiar faces and names. I'm a huge supporter of small or local businesses as it is a rare commodity to find one ran so well in comparison to the big corporations/competition all over the place. I live right across the street from Walmart and it would be easier to take my car there, however you can never get the type of genuine customer care that the staff of 360 Auto delivers. And they deliver every time!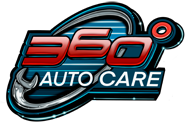 360 is the best shop around!! The staff are wonderful and helpful. They give you honest answers and no surprises. The ship is always clean and well kept.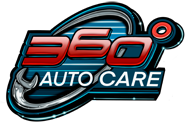 Love them, they treat u as family and never charge extra. Work perfectly. I would recommend them to anyone. Worth to come even from far.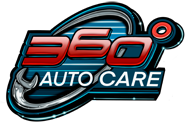 The people at 360 are great people to deal with. This is one place that is fast, honest and the prices are very reasonable without no hidden fees. They are very professional. I remember the very first time i walked in the door I was treated with respect and not ignored because I am a female and it is like that every time I walk in there. Sam has always let me know what was wrong with my car and done the work in a timely fashion without overcharging. If your looking for a Honest, Reliable, Efficient and Reasonably price then this is the place to take your car. Thank you Sam and your crew for the Excellent work and taking good care of my car.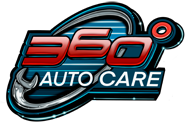 Honest. Friendly. Fast. Reliable. (Mic dropped)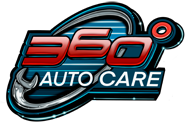 This is the best company in town hands down. Sam and his workers are very helpful and friendly. I would recommend them to anyone with car trouble. They work hard to figure out what's wrong with your car. Fix it and have you on your way at affordable prices.. You will not be disappointed.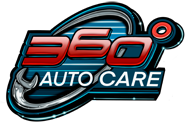 Very nice people, honest and they do good job in my car , prices are reasonable, they work fast !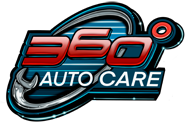 Got in. Got out quickly. Was done on time and as quoted. 2 days later had an issue and was corrected very quickly. I have nothing but praise for my experience.
Larry Schapker
, 07/05/2023